Register for the 2022-2023 school year now:
Wesmor would like to welcome all grade 9-12 students to 'Discover the Difference' and register for the 2022-2023 school year. If you are interested in a Wesmor tour please call the school to arrange a visit at (306)764-5233.
If you are wanting to register for the current 2021-2022 school year click this LINK.

COVID Response Plan:
The updated COVID Response Plan may be viewed at the following link:
View COVID Response Plan
Attendance:
To call in your absence please call 306-764-5233 or text 306-981-5231.
Edsby:
It is Edsby time! Edsby can be used to report a child's absence, communicate with their teachers, and
view their academic progress.
You will receive an email from Edsby for each of your children before our student led conferences.
Open one of the emails, scroll to the bottom of the email and watch the short setup video. Then follow
the instructions in the email to create your account. Open the subsequent emails and follow the
instructions to link additional children to the account you just created.
To access Edsby online, you can use the link on your school's website, the link on the homepage of the
SRPSD website, or bookmark the following in your web browser https://srsd119.edsby.com/.
After creating your account by following the instructions in the email, you can log into Edsby by entering
your email and password into the login interface.
Please consider downloading the Edsby app onto your mobile device. When
prompted, the server name is srsd119, your username is your email, and
your password is the password you chose when you created your account.
You will be able to stay logged into the app until you choose to logout.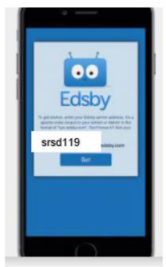 For more parent information, please visit: https://docs.google.com/document/d/19tCoyntx4ZsNREJ2P_rGnDwfC3X_goB3QPxZ88BAh3Q/edit
Fees:
Activity Fees:  $50.00 per year
Grad Cap & Gown Fees (Grade 12 only):  $20.00
Library Book Fees:  Replacement cost of the lost book
Please pay your activity fees as soon as possible.  If you are not able to pay them in full,  payment installments may be made at the school or online. 
Registration for School Cash Online is now available!  Please visit www.srsd119.ca/school-cash-online/  for instructions.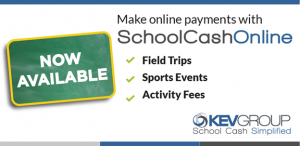 City of PA Student Bus Passes:
There are 15 bus passes available at the front office for $20 each every month.  For more City or Prince Albert Transit information please clink on this LINK.
Wesmor Merchandise, Lunch Cards and Canteen Credit:
Just a reminder that all lunch card and school clothing purchases are to be made at the front office so we can provide you with a receipt.  Wesmor water bottles and coffee mugs are purchased at the Canteen. 
Lunch Cards:  $5.00/10 lunch punch card and $2.00/4 lunch punch card (Lunch can also be purchased daily for $0.50/lunch) 
(**Breakfast is free for students every morning)
Canteen Credit:  Students may now purchase canteen credit from the office. Canteen credits must be paid in full at the time of purchase. Original receipt must be submitted to the school canteen to activate the credit. Canteen credits may be purchased in any dollar amount from a minimum of $5 to a maximum of $100 – if this doesn't interest you, don't worry, the canteen will also continue to sell items the way it always has.
Wesmor Clothing/Merchandise: Coffee Mug – $2; Water Bottle – $2; T-shirt – $10; Hoodie – $35 and Gym Pants – $35
Prince Albert Community Directory:
Please click the LINK to access the Prince Albert Community Directory Facebook page for live updates.  (Click HERE to view a pdf version of the directory.)
OurSCHOOL Survey:
Please click the LINK to participate in the OurSCHOOL Survey.
Following Their Voices Parent Survey:
Please click the LINK to participate in the FTV Parent Survey.
Following Their Voices Student Survey:
Please click the LINK to participate in the FTV Student Survey.
Lifetouch Picture Retake Day:
October 26th is Picture Day.